Affordable Web Development Services in Houston TX
May 23, 2021
Services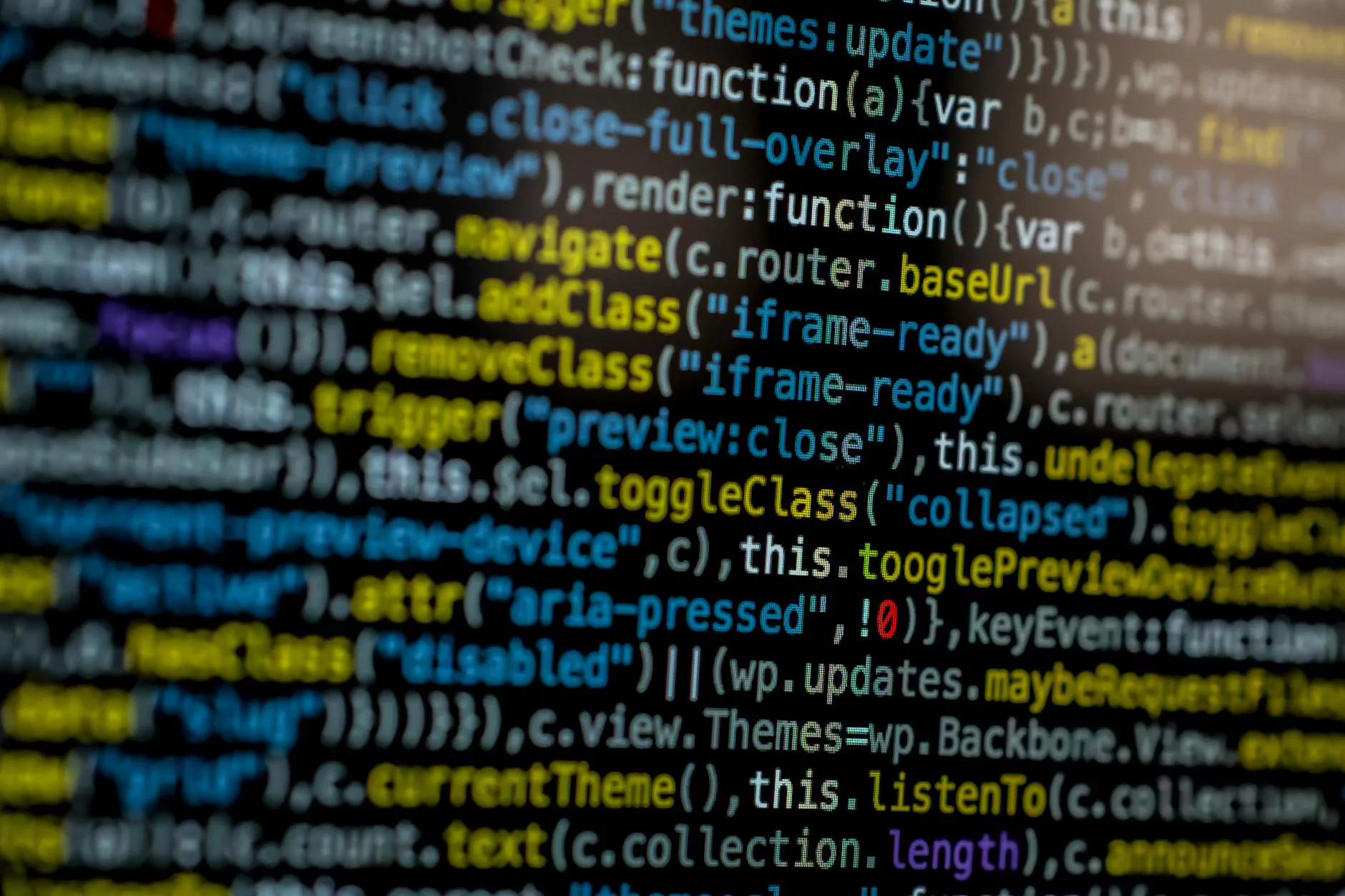 Welcome to AthMTech, your trusted partner for professional web development services in Houston, TX. If you are looking to establish a strong online presence and drive business growth, you've come to the right place. Our team of experts specializes in delivering high-quality, affordable website development solutions tailored to meet the unique needs of businesses in the Houston area.
Expert Web Development Solutions
At AthMTech, we understand that a well-designed website plays a critical role in attracting and engaging customers. Our experienced team of web developers excels in creating visually appealing, user-friendly websites that are also optimized for search engines.
Using the latest industry standards and best practices, we ensure that your website is not only aesthetically pleasing but also functional and responsive across all devices. Whether you need a simple brochure website or a complex e-commerce platform, our web development solutions are designed to exceed your expectations.
Customized Website Development
We believe that every business is unique, and your website should reflect that. That's why we offer customized website development services tailored to your specific requirements. Our team takes the time to understand your business goals, target audience, and competition to create a website that sets you apart from the competition.
From intuitive navigation and user-friendly interfaces to seamless integration of third-party tools and functionalities, we ensure that your website is designed to provide the best possible user experience for your visitors. Our attention to detail and dedication to quality make us stand out as the leading web development company in Houston.
Search Engine Optimization (SEO)
Having a professionally designed website is only half the battle. To succeed in today's digital landscape, your website needs to be easily discoverable by search engines. That's where our expertise in search engine optimization (SEO) comes in.
Our team of SEO experts will optimize your website's structure, content, and coding to improve its visibility in search engine results pages. We conduct thorough keyword research, create compelling meta tags, optimize on-page elements, and implement other SEO strategies to boost your website's rankings. With our SEO services, your website will have a better chance of reaching your target audience and driving organic traffic.
Responsive Web Design
In today's mobile-dominated world, having a responsive website is no longer optional; it's a necessity. Our team ensures that your website is fully responsive and adapts seamlessly to different screen sizes, ensuring a consistent user experience across desktops, laptops, tablets, and smartphones.
With more and more people accessing the internet on mobile devices, responsive web design is crucial for capturing and retaining mobile users. By providing a mobile-friendly experience, your website will enjoy higher engagement, longer site visits, and increased conversions.
Effective Website Maintenance
Once your website is up and running, maintaining its performance and security is essential. We offer comprehensive website maintenance services to keep your website running smoothly and securely at all times. From regular updates and backups to security monitoring and optimization, our team ensures that your website remains reliable and protected from cyber threats.
Why Choose AthMTech for Web Development in Houston TX?
Expert team of web developers with years of experience
Customized web development solutions tailored to your needs
Proven track record of delivering high-quality websites
Affordable pricing to suit businesses of all sizes
Comprehensive website maintenance services for peace of mind
Excellent customer support throughout the project and beyond
Contact AthMTech today to discuss your web development needs and take the first step towards establishing a strong online presence in Houston, TX. Our team is ready to assist you in achieving your business goals through innovative web development solutions. Let us help you outrank the competition and drive success in the digital world.