Mobile Application Development Services in Houston, TX
May 31, 2018
Services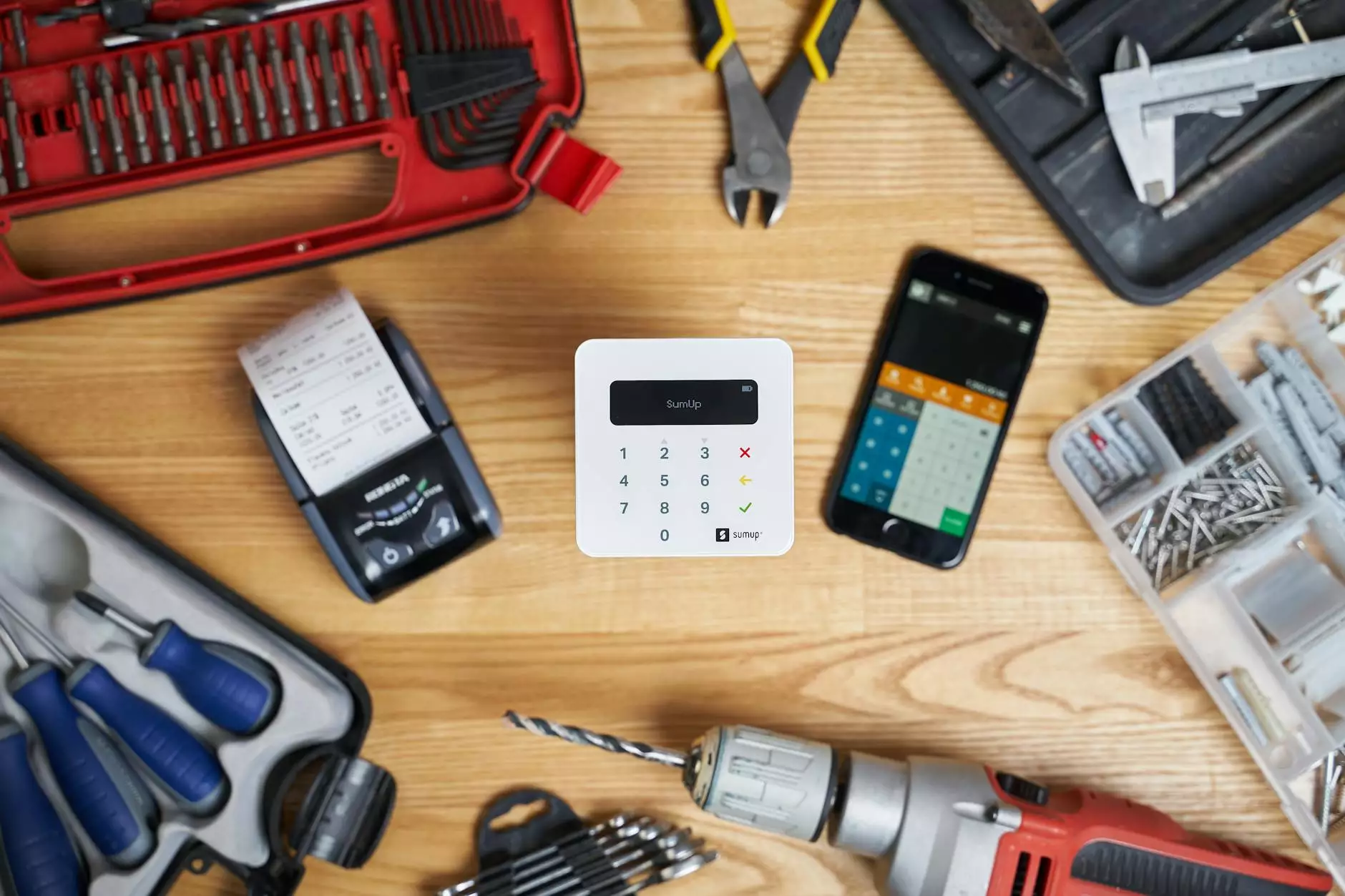 Enhance Your Business with Innovative Mobile Apps
In today's digital era, having a strong mobile presence is crucial for businesses. AthMTech, a renowned provider of mobile application development services in Houston, TX, can help you create cutting-edge mobile apps tailored to your specific needs.
Why Choose AthMTech for Mobile App Development?
At AthMTech, we take pride in our ability to deliver top-notch mobile app solutions that drive results for our clients. Here's why you should partner with us:
1. Expert Team of Mobile App Developers
Our team consists of highly skilled and experienced mobile app developers who excel at translating your ideas into functional and visually appealing applications. We stay up-to-date with the latest industry trends to ensure your app meets the highest standards.
2. Customized Solutions
We understand that every business has unique requirements. That's why we offer fully customized mobile app development services. Our experts will work closely with you to comprehend your goals and develop a personalized solution that aligns with your brand image.
3. Seamless User Experience
We prioritize user experience when designing and developing mobile apps. Our team focuses on creating intuitive and user-friendly interfaces that enhance engagement and encourage repeat usage.
4. Cutting-Edge Technologies
Staying ahead of the curve is crucial in the rapidly evolving mobile app landscape. We leverage the latest technologies and frameworks to build high-performance apps that offer a seamless experience across different devices and platforms.
5. Quality Assurance
We have a dedicated quality assurance team that rigorously tests each application before deployment. This ensures that your app is bug-free, secure, and performs optimally, providing a smooth experience to your users.
Our Mobile App Development Process
At AthMTech, we follow a streamlined and iterative mobile app development process to ensure efficiency and transparency:
Discovery and Requirement Gathering: We begin by thoroughly understanding your business goals, target audience, and specific requirements for the mobile app.
Design and Prototyping: Our expert designers create wireframes and prototypes to visualize the app's interface and functionalities, helping you envision the final product.
Development: Our skilled developers bring your app to life, ensuring clean code, optimal performance, and seamless integration of features.
Testing and Quality Assurance: We conduct extensive testing to identify and address any bugs or performance issues, guaranteeing a flawless end product.
Deployment and Launch: We assist you throughout the deployment process, ensuring a smooth launch and integration with relevant app stores or platforms.
Ongoing Support and Maintenance: Our commitment doesn't end with deployment. We provide ongoing support and maintenance to keep your app up-to-date, secure, and optimized.
Industries We Serve
AthMTech has vast experience in developing mobile apps for various industries, including:
E-commerce and Retail
Healthcare and Fitness
Real Estate and Property
Education and E-learning
Travel and Hospitality
Finance and Banking
Get Started with AthMTech Today
If you're looking for reliable and innovative mobile application development services in Houston, TX, AthMTech is the partner you need. Our team of professionals is dedicated to delivering exceptional results for your business. Contact us now to discuss your project and elevate your mobile presence to new heights.