Pay Per Click (PPC) Management
May 13, 2018
Services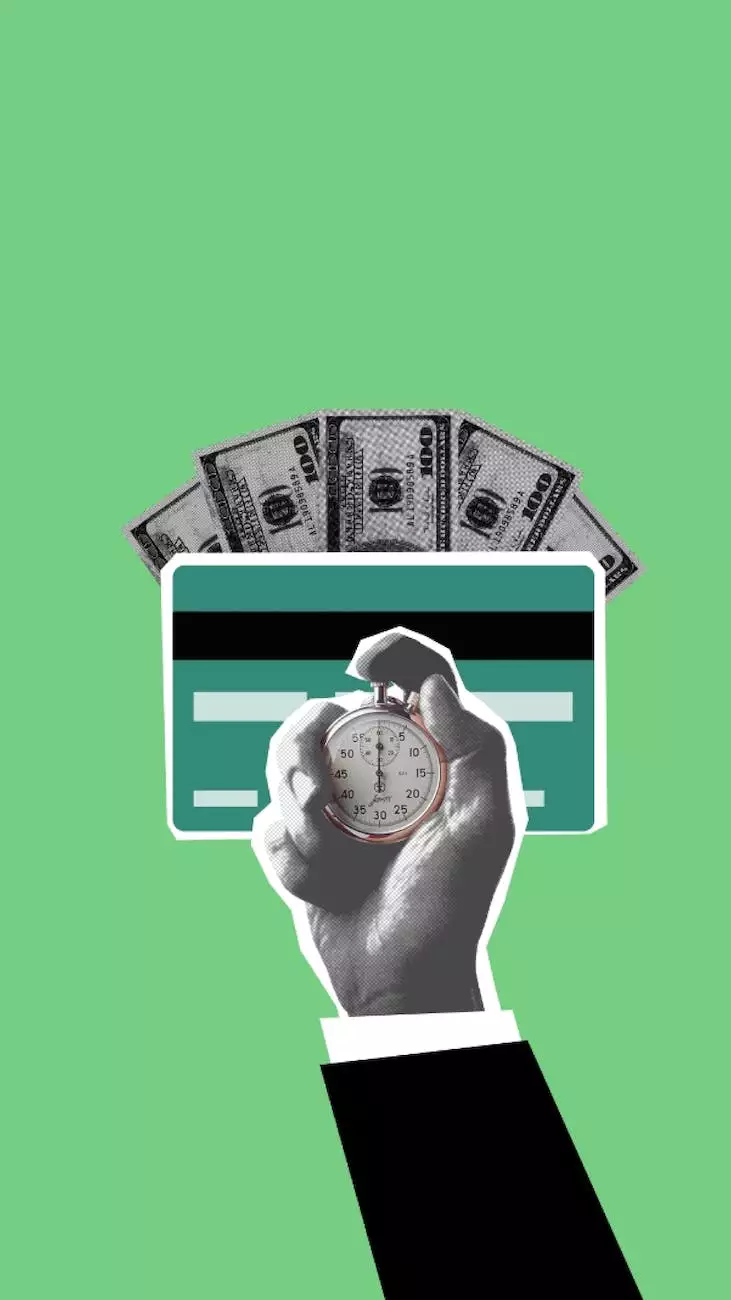 Welcome to AthMTech's comprehensive Pay Per Click (PPC) management services! As a leading business and consumer services website development agency, we understand the crucial role that effective PPC campaigns play in driving targeted traffic, increasing online visibility, and maximizing conversions. Our team of highly skilled SEO and high-end copywriters are dedicated to crafting exceptional content that outranks other websites and ensures your digital marketing success.
Why Invest in Pay Per Click (PPC) Management?
In today's competitive online landscape, it is not enough to rely solely on organic search results to attract potential customers. Pay Per Click (PPC) advertising offers a strategic approach to target specific audiences and increase brand exposure. By investing in PPC management, your business can experience the following benefits:
Increased Online Visibility: Our expert team will design and implement tailor-made PPC campaigns that enhance your business's visibility across search engines, social media platforms, and relevant third-party websites. When potential customers search for industry-specific keywords, your ads will appear prominently, generating valuable impressions and clicks.
Qualified Traffic: With PPC management, you can reach your target audience precisely based on demographics, geographical location, interests, and other relevant criteria. This targeted approach ensures that your ads are shown to users who are more likely to convert into customers, ultimately increasing your return on investment (ROI).
Immediate Results: Unlike organic search engine optimization (SEO), PPC campaigns yield rapid results. By partnering with AthMTech, you can expect to see an immediate increase in click-through rates (CTR) and website traffic. Our team monitors and optimizes your campaigns continuously, ensuring maximum performance at all times.
Maximized Conversions: Our PPC management services focus on optimizing your ad copy, landing pages, and call-to-action buttons, all aimed at delivering exceptional conversion rates. We employ A/B testing, audience segmentation, and other advanced strategies to continuously refine your campaigns, ensuring maximum conversions and profitability.
Our Approach to Pay Per Click (PPC) Management
At AthMTech, we believe in a data-driven and result-oriented approach to PPC management. Our team of SEO and high-end copywriters will work closely with you to understand your business goals, industry landscape, and target audience. This knowledge forms the foundation of our strategic PPC campaigns, ensuring that every dollar you spend generates the highest possible return.
Keyword Research and Analysis
Our first step in PPC management is extensive keyword research and analysis. We identify high-performing keywords specific to your industry and target audience, leveraging advanced tools and techniques. This ensures that your ads are visible to users actively searching for products or services similar to yours, increasing the likelihood of engagement and conversions.
Strategic Campaign Planning
Once we have identified the optimal keywords, our team develops a strategic campaign plan tailored to your business. This includes defining ad groups, setting budget allocations, crafting compelling ad copies, and creating landing pages that align with your goals. Our expert team ensures that every aspect of your campaign is optimized for maximum impact.
Ongoing Campaign Optimization
PPC management is an iterative process. Our team continuously monitors and optimizes your campaigns based on real-time data and performance metrics. We analyze click-through rates (CTR), conversion rates, and various other key indicators to identify areas of improvement. By regularly refining your campaigns, we aim to maximize your ROI and drive sustained business growth.
Why Choose AthMTech for Pay Per Click (PPC) Management?
When it comes to PPC management, AthMTech is the industry leader. Our commitment to delivering exceptional results, combined with our extensive experience in all aspects of digital marketing, sets us apart from the competition. Here's why you should choose us:
Expertise and Experience: With a team of highly skilled SEO and high-end copywriters, we possess the expertise and experience to effectively manage your PPC campaigns. We stay up to date with the latest industry trends and use cutting-edge tools to ensure your campaigns deliver optimal results.
Customized Solutions: At AthMTech, we understand that every business is unique. That's why we offer customized PPC solutions tailored to your specific needs and goals. Our team takes the time to understand your business, industry, and target audience, ensuring that your campaigns reflect your brand identity and generate the desired outcomes.
Data-Driven Approach: Our PPC management strategies are based on data and analytics. We leverage advanced tracking tools to monitor the performance of your campaigns, allowing us to make data-driven decisions and optimize your ads for maximum impact.
Transparent Reporting: We believe in transparency and accountability. Our team provides regular, comprehensive reports on the performance of your PPC campaigns, highlighting key metrics, areas of improvement, and the return on investment. We work closely with you to ensure you understand the progress and success of your campaigns.
Exceptional Customer Support: At AthMTech, we pride ourselves on delivering exceptional customer support. Our team is available to address any queries, concerns, or updates you may have regarding your PPC campaigns. We strive to build strong, long-lasting partnerships with our clients.
Contact AthMTech for Professional PPC Management Services
Ready to take your online marketing efforts to the next level with professional PPC management? Contact AthMTech today. Our team of SEO and high-end copywriters are eager to assist you in creating and optimizing highly effective PPC campaigns that yield outstanding results. Don't miss out on potential customers and increased conversions - reach out to us now!