Premium Terry Velour Golf Towels
Aug 26, 2021
Services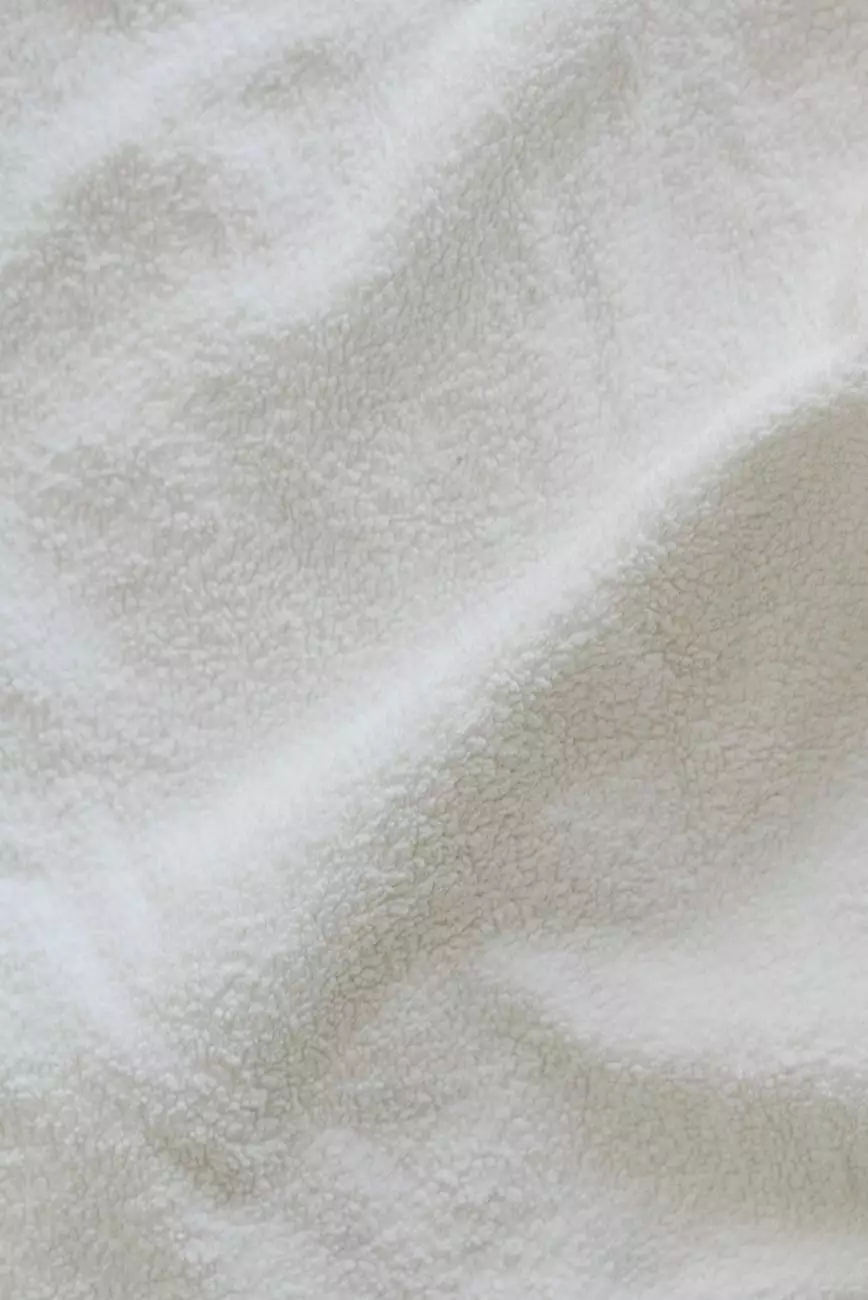 Experience Luxury on the Golf Course
At AthMTech, we take pride in offering the finest quality products to enhance your golfing experience. Our premium terry velour golf towels are designed to provide unmatched softness, absorbency, and durability.
The Perfect Golf Companion
Whether you're a seasoned golfer or just starting out, having a reliable golf towel by your side is essential. Our premium terry velour golf towels are meticulously crafted to meet the demands of golf enthusiasts of all skill levels.
Unmatched Quality and Performance
Our golf towels are made from 100% premium terry velour cotton, which ensures superior softness and absorbency. The high-quality construction and thick pile of our towels guarantee maximum durability, even with frequent use and washing.
Stay Dry and Comfortable
Playing golf can be challenging, especially during hot and humid weather conditions. Our terry velour golf towels are designed to keep you dry and comfortable throughout your game. The plush texture of our towels allows for efficient moisture absorption, keeping your hands and equipment clean and dry.
Stylish and Functional Design
We believe that functionality should never compromise style. That's why our premium terry velour golf towels feature elegant designs and vibrant colors that add a touch of sophistication to your golfing experience. Choose from our wide range of options to find the perfect towel that matches your personal style.
Indispensable Features
Our premium terry velour golf towels are packed with indispensable features that make them a must-have accessory in your golf bag:
Large Size: Our towels have generous dimensions, ensuring ample surface area for effective cleaning and drying.
Strong Clip Attachment: Each towel comes with a durable clip attachment, allowing you to conveniently secure it to your golf bag or belt loop.
Easy Maintenance: Our towels are machine washable, making them easy to clean and maintain their pristine condition.
Quick-Drying: The terry velour fabric of our towels enables quick drying, ensuring they're ready for your next game.
Multi-Purpose: Apart from golf, our towels can be used for various activities such as gym workouts, camping, and more.
Order Your Premium Terry Velour Golf Towel Today
At AthMTech, we believe in offering nothing but the best to our customers. Our premium terry velour golf towels are a testament to our commitment to quality and customer satisfaction. Enhance your golfing experience with our luxurious towels today!
Contact us now to place your order:
Phone: 1-800-123-4567Email: [email protected]