ITC Adds Syndicated Blogging to Insurance Website Builder
Jan 27, 2021
News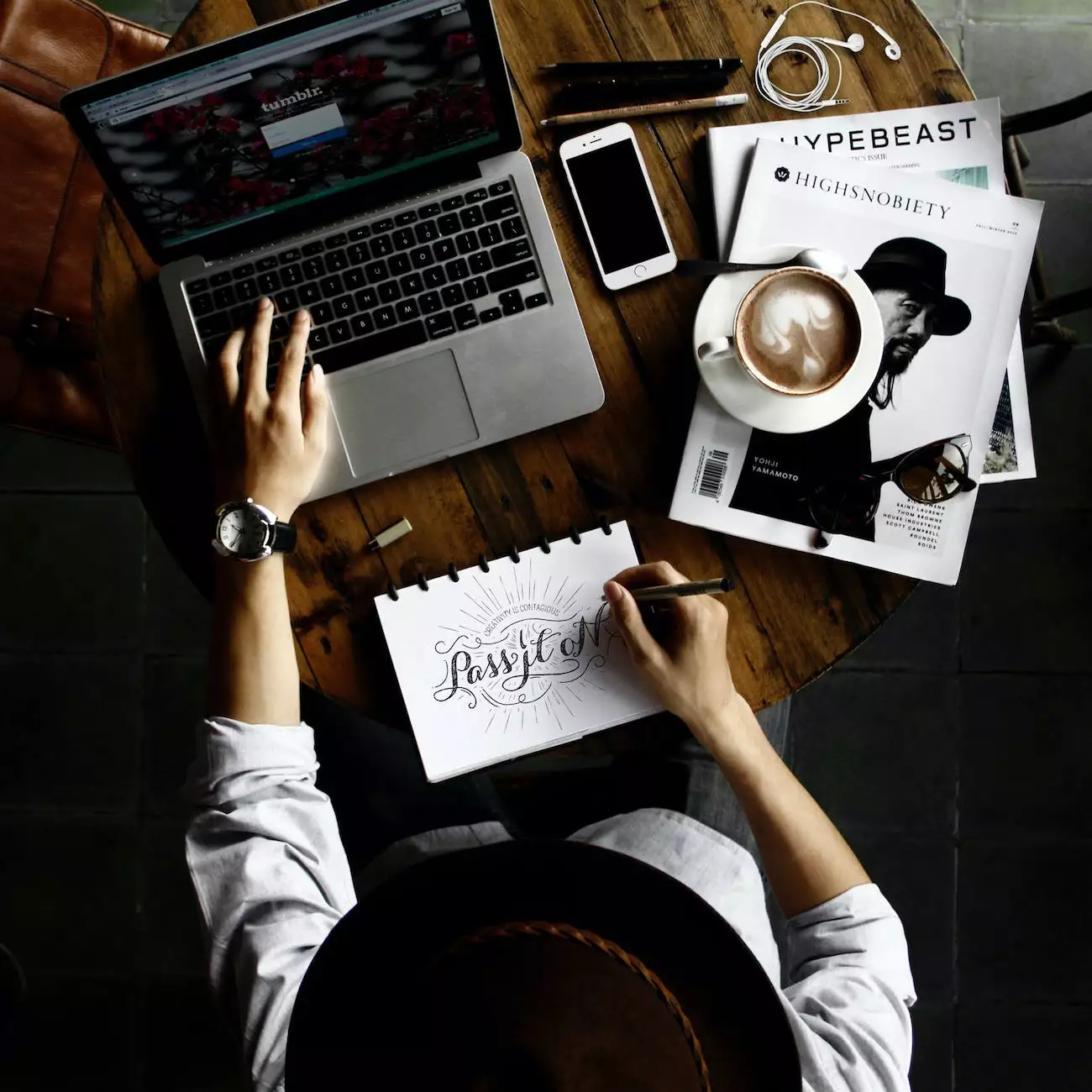 As a leading provider of website development services in the business and consumer services industry, AthMTech is excited to announce a groundbreaking new feature for our Insurance Website Builder: Syndicated Blogging. We have listened to the needs of insurance agencies and industry experts and have developed this powerful tool to enhance your online presence and drive more traffic to your website.
Boost Your Online Visibility with Syndicated Blogging
Effective blogging is a crucial element of any successful digital marketing strategy. With Syndicated Blogging, we have simplified and optimized the process for insurance agencies, allowing you to reach a wider audience, improve search engine rankings, and establish your expertise in the industry.
Our team of skilled professionals has carefully designed the Syndicated Blogging feature to meet the specific needs of insurance websites. You no longer have to spend countless hours creating and maintaining a blog. With our user-friendly interface, you can effortlessly publish and share high-quality blog content directly on your website.
Stay Ahead with Fresh and Relevant Content
One of the key advantages of Syndicated Blogging is the access to a vast library of pre-written blog articles that cover a wide range of insurance-related topics. These articles are constantly updated and maintained by our team to ensure that they are current and compliant with the latest industry trends and regulations.
By regularly publishing these articles on your website, you demonstrate your commitment to delivering valuable and informative content to your audience. This not only helps to attract and engage visitors but also signals to search engines that your website is a reliable source of information.
Customize and Personalize Your Blog
While the Syndicated Blogging feature provides you with a wealth of ready-to-use content, we understand that branding and personalization are essential for your agency's online presence. With our intuitive customization options, you can easily add your agency's logo, modify the layout, and adjust the colors to match your brand identity.
In addition, you have the freedom to augment the pre-written articles with your own unique insights and opinions. This allows you to showcase your agency's expertise and establish yourself as a thought leader in the insurance industry.
Improve SEO and Drive More Traffic
Search engine optimization (SEO) plays a crucial role in determining the visibility of your website in search engine results. By leveraging Syndicated Blogging, you can significantly enhance your SEO efforts and attract more organic traffic to your website.
Each blog article within the Syndicated Blogging feature is carefully optimized for search engines, incorporating relevant keywords and meta tags. This ensures that your website ranks higher in search engine results pages, making it easier for potential customers to find you.
Stay Informed with Analytics and Reporting
Understanding the impact of your digital marketing efforts is crucial for making informed decisions. That's why the Syndicated Blogging feature comes equipped with comprehensive analytics and reporting tools. These tools provide valuable insights into various metrics, such as website traffic, user engagement, and blog performance.
By analyzing this data, you can gain a deeper understanding of your audience's preferences and tailor your blogging strategy accordingly. You can identify the most popular blog topics, measure the effectiveness of your content, and continuously improve your online presence.
Start Harnessing the Power of Syndicated Blogging Today
Don't miss out on the opportunity to revolutionize your insurance website and surpass your competitors. AthMTech's Insurance Website Builder with Syndicated Blogging is your gateway to enhanced online visibility, increased traffic, and improved search engine rankings.
Contact our team today and learn how you can get started with Syndicated Blogging. Let us help you unlock the full potential of your insurance agency's website and establish yourself as a leader in the industry.