How Google My Business Updates Affect Your Business
Oct 1, 2020
Blog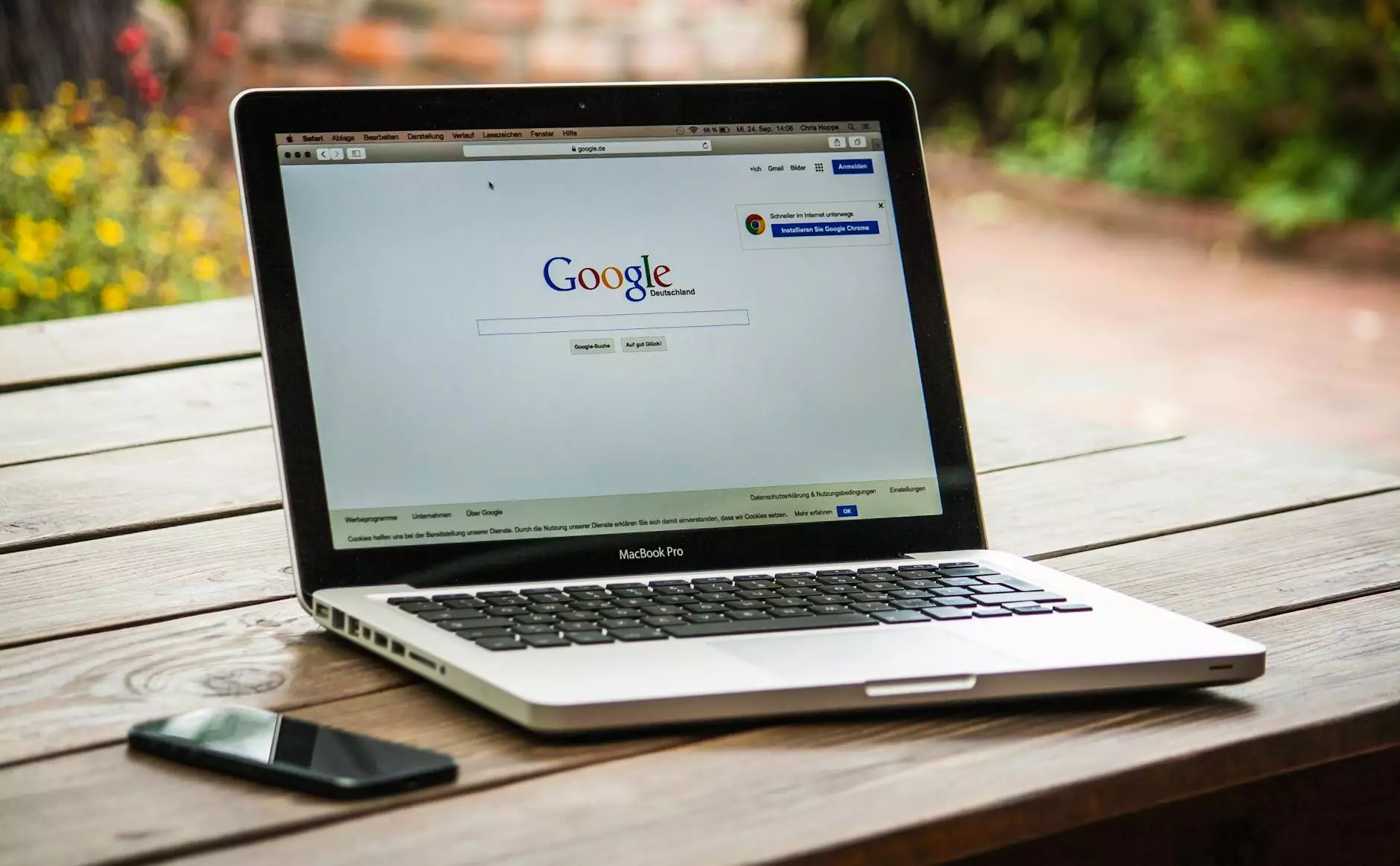 Welcome to AthMTech, a trusted name in the field of website development and business solutions. In this article, we will explore the impact of Google My Business updates on your business and why staying informed about these changes is crucial for success.
The Importance of Google My Business
Google My Business (GMB) is a powerful tool that allows businesses to manage their online presence across various Google platforms, including Search and Maps. It enables companies to provide accurate and up-to-date information to potential customers, such as their business address, operating hours, contact details, and customer reviews. GMB helps in increasing online visibility, enhancing brand reputation, and driving customer engagement.
Understanding Google My Business Updates
Google consistently updates its algorithms and features to improve user experience and provide the most relevant search results. These updates have a direct impact on how businesses appear in search results and potential customers find them. Staying updated with GMB changes is crucial to ensure your business remains visible and competitive in the online marketplace.
1. Algorithm Updates
Google regularly updates its search algorithms to deliver the best possible results to users. These updates can affect how GMB listings are ranked and displayed. It is essential to understand these algorithm changes and make the necessary adjustments to your business profile to maintain a strong online presence.
2. New Features and Tools
Google often introduces new features and tools to enhance the functionality of Google My Business. For instance, the introduction of attributes, such as "Curbside pickup" or "Online appointments," allows businesses to provide specific details that can attract potential customers. By utilizing these new features, you can differentiate your business and make it more appealing to your target audience.
3. Reviews and Ratings
Google My Business heavily relies on customer reviews and ratings to assess the credibility and quality of businesses. Recent updates have placed increased importance on these reviews, making it crucial for businesses to actively manage their online reputation. Monitoring and responding to customer reviews can build trust, improve customer satisfaction, and positively impact your overall search rankings.
Best Practices for Adapting to GMB Updates
Now that we understand the impact of Google My Business updates, let's delve into some best practices to help your business adapt and stay ahead in the ever-evolving digital landscape.
1. Regularly Update Business Information
Keeping your business information current and accurate is vital. Ensure your address, phone number, website link, and opening hours are up-to-date. Accuracy and consistency across all online platforms, including your website and social media profiles, are essential for enhancing your search visibility and user experience.
2. Optimize Your Business Description
Craft a compelling and keyword-rich business description to provide users and search engines with a clear understanding of what your business offers. Include relevant keywords naturally within the description to improve your visibility in search results.
3. Leverage Google Posts
Google Posts allows you to share updates, announcements, offers, and other engaging content directly on your GMB listing. Utilize this feature to keep your customers informed about the latest news, events, and promotions. By regularly posting high-quality content, you can attract more visitors to your website and increase conversions.
4. Encourage Customer Reviews
Positive customer reviews play a significant role in building trust and credibility. Encourage your satisfied customers to leave reviews, and make it easy for them to do so by providing clear instructions on how to leave feedback on your GMB listing. Responding to reviews, both positive and negative, demonstrates your commitment to customer satisfaction and can positively influence your online reputation.
5. Monitor Insights and Analytics
Regularly monitor the insights and analytics provided by Google My Business to gain valuable information about how users are finding and interacting with your listing. Analyzing this data will help you identify trends, understand customer behavior, and make data-driven decisions to optimize your online presence.
Conclusion
In conclusion, staying informed about Google My Business updates is vital to your business's online success. By understanding the impact of algorithm changes, utilizing new features, and implementing best practices, you can enhance your online visibility, attract more customers, and outrank your competition. At AthMTech, we specialize in navigating the digital landscape and providing top-notch website development services tailored to your business needs. Partner with us today and take your online presence to new heights!