Digital Freedom
Jun 21, 2022
Blog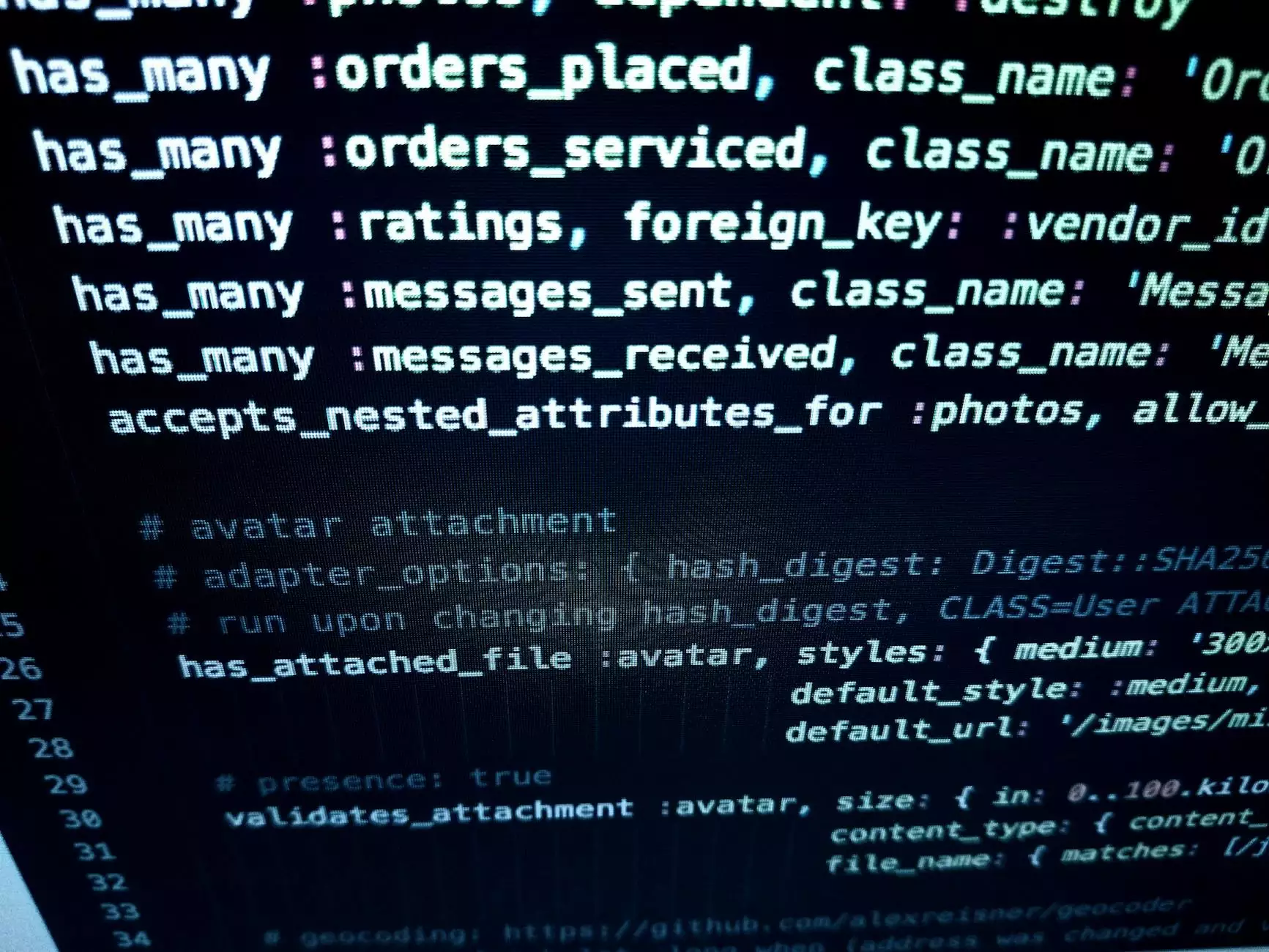 Welcome to AthMTech, your gateway to digital freedom!
The Power of Digital Freedom
In the digital age, having a strong online presence is crucial for businesses and individuals alike. It opens up countless possibilities, allowing you to connect with your target audience, expand your reach, and ultimately achieve your goals. At AthMTech, we understand the significance of digital freedom and are dedicated to helping you harness its power.
Website Development Services
As a leading website development company in the business and consumer services industry, we offer a comprehensive range of services tailored to meet your specific needs. Our team of highly skilled professionals possesses the expertise and creativity required to bring your vision to life. Whether you need a simple, informative website or a complex e-commerce platform, we've got you covered.
Responsive Web Design
In today's mobile-driven world, having a responsive website is essential. Our team excels in creating visually appealing and user-friendly websites that adapt seamlessly to different devices and screen sizes. With our responsive web design services, you can ensure that your visitors have an optimal browsing experience, regardless of the device they're using.
Custom Web Development
Every business is unique, and your website should reflect that. Our custom web development services enable us to create tailored solutions that align perfectly with your brand's identity and goals. We work closely with you to understand your requirements and implement innovative functionalities and features that enhance user experience and drive conversions.
E-commerce Solutions
If you're looking to establish an online store, our e-commerce solutions are designed to help you succeed. We specialize in building secure and scalable e-commerce platforms that streamline the buying process and enhance customer satisfaction. From seamless payment gateways to inventory management systems, we cover all aspects of online retail.
Dominate the Online World
In an increasingly competitive digital landscape, standing out from the crowd is essential. With AthMTech by your side, you can elevate your online presence and dominate your industry. Our holistic approach to digital marketing encompasses search engine optimization (SEO), content creation, social media management, and more. We tailor our strategies to your unique goals, ensuring maximum visibility and engagement from your target audience.
Search Engine Optimization (SEO)
Our team of SEO experts employs industry-leading techniques to optimize your website for search engines. Through thorough keyword research, on-page optimization, technical SEO, and link building, we help your website climb the rankings and attract organic traffic. Our goal is to place your business at the top of search engine results pages and drive qualified leads to your website.
Engaging Content Creation
Quality content is the backbone of any successful online venture. Our team of talented copywriters creates compelling and informative content that resonates with your audience. From blog posts to product descriptions, we ensure that your website offers valuable information that establishes your authority in your industry and keeps visitors engaged.
Effective Social Media Management
Social media is a powerful tool for businesses to connect with their audience and build a loyal customer base. Our social media management services help you effectively utilize platforms like Facebook, Instagram, and Twitter to engage with your target market. We develop tailor-made strategies, create engaging content, and monitor results to ensure that your social media presence aligns with your goals.
Unlock Your Potential with AthMTech
At AthMTech, we believe that digital freedom is within reach for every individual and business. Our commitment to excellence, innovation, and client satisfaction sets us apart. With our expert team, cutting-edge technologies, and strategic approach, we help you navigate the digital landscape and achieve remarkable results. Contact us today to unlock your true potential and embark on a journey towards digital freedom!
© 2022 AthMTech. All rights reserved. | Designed and developed by AthMTech